Case Studies
Proven results for every problem.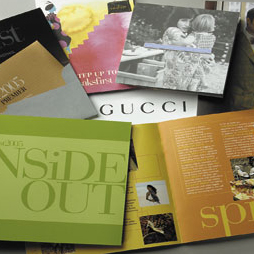 Saks Fifth Avenue
The Problem: How can fifty-eight individual department stores create and order customized trunk show invitations and get them in the mail within 48 hours of approval while guaranteeing consistency in quality and branding standards corporate wide?
The Solution: ColorQuick's web-enabled Workstream system.

Industry: Retail
Service: Optimized Workstream site for custom branded print pieces.
magSend User - WyldThyme
The Problem: How can a designer in California provide online and SWOP proofs to her clients based in New York City and Ohio, as well as to publishers around the world?
The Solution: magSend's online prepress workflow and Veroproofs
Industry: Design
Service: Provide prepress comps to client and advertisers through one print service.